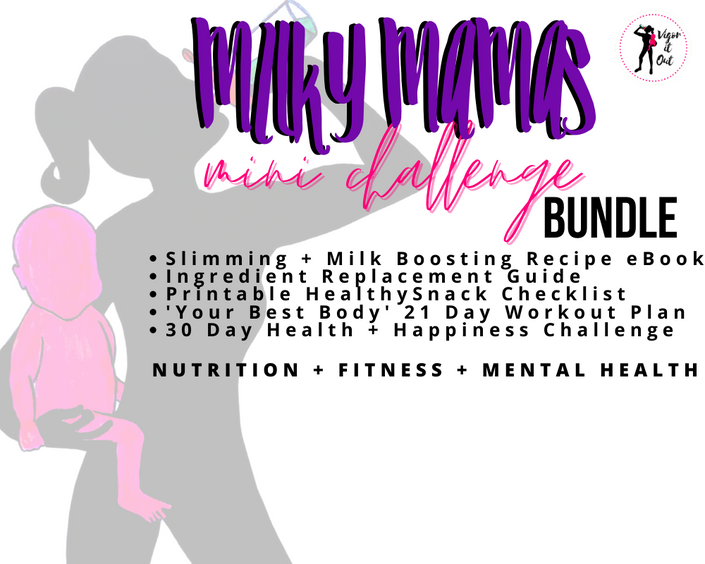 Milky Mama's Mini Challenge Bundle
Helpful ways to rock motherhood and lose the baby weight
Still breastfeeding but not sure how to start shaking off that baby weight in a healthy way without losing your breastmilk supply? These ebooks, printables, and challenges will get you started on the right track! Start with a printable mom's healthy snack checklist and a 'Slimming and Milk Boosting Recipe eBook" to get your breastfeeding diet and snacking on the right track! Then further advance your nutrition with an Ingredient Replacement Guide so that you can keep eating your family favorites but in a healthier way. But that's not all, because only 80% of weight loss results are diet based. Hop into your custom 21 Day workout plan created by a certified personal trainer to get your muscle tone back and help you shed that baby weight. Plus you get ANOTHER full month "Health and Happiness Challenge" as well. With simple mindset, nutrition, and exercise challenges every day to improve your overall health in 10-30 minutes most days and in only one month. Let's do this together mama. You CAN lose the baby weight while keeping a high milk supply.
Your Instructor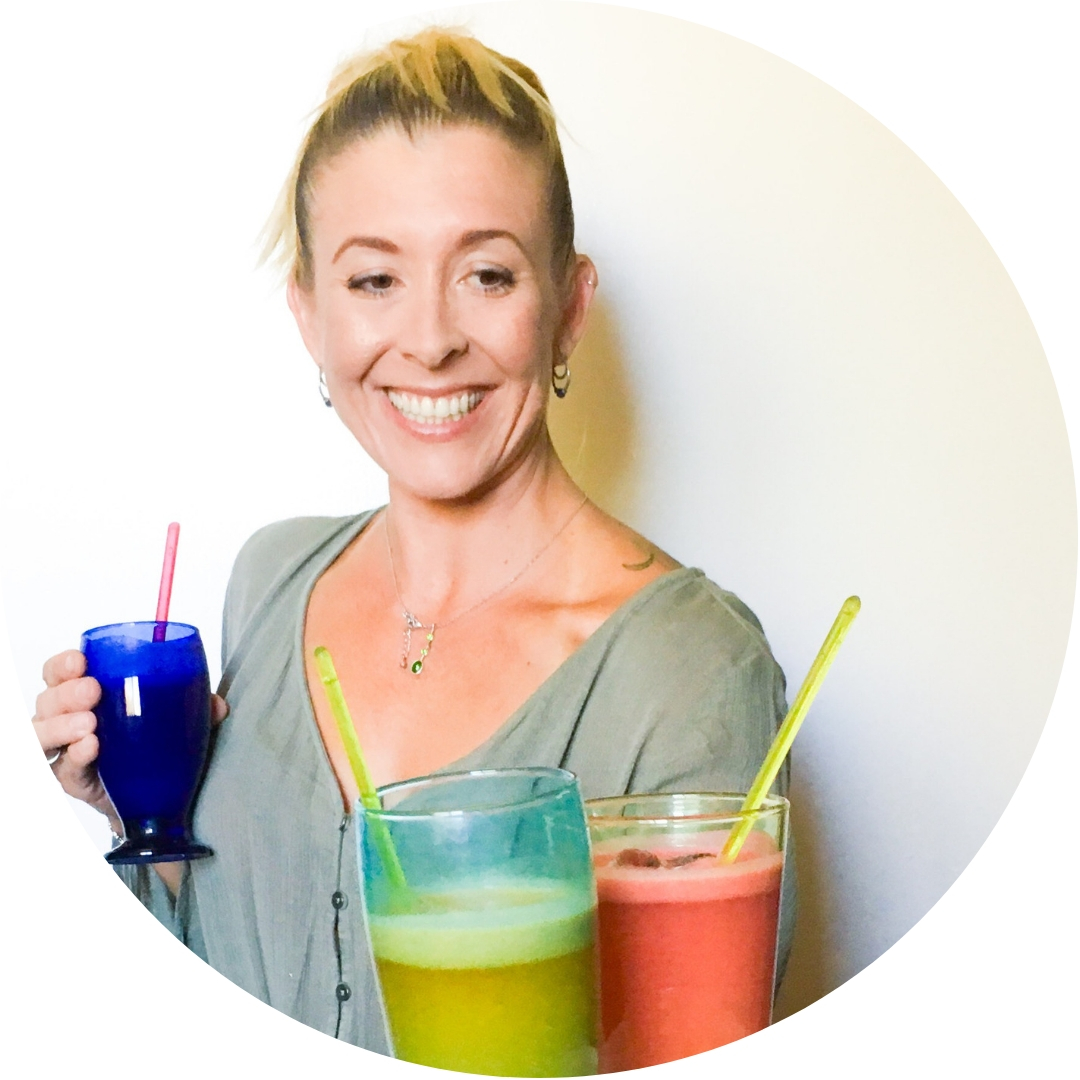 Allie is a mother of 3 little ladies who is certified in Nutrition and Lifestyle During Pregnancy, Child Nutrition and Cooking, who is also a Personal Fitness Trainer specializing in prenatal and postpartum fitness. She continually takes courses to further her knowledge to help you the best she can to navigate the ever changing recommendations in nutrition and fitness for pregnancy. She isn't a doctor, just a mommy of 3 with lots of experience in health, nutrition, and fitness that she is eager to share with you.
Course Curriculum
Breastfeeding + Weight Loss Nutrition Resources
Available in days
days after you enroll
Breastfeeding + Weight Loss Fitness Resources
Available in days
days after you enroll
Frequently Asked Questions
Are these recipes allergen free?
Most common allergens and problem foods are not included in these recipes. No lactose, soy, sugar, or gluten! A few of the recipes do contain peanuts however, but you could easily replace that with another nut or seed.
When can I start these exercises postpartum?
After receiving your doctor's clearance (which is usually at 6 weeks postpartum) and you have repaired any diastasis recti and pelvic floor disfunctions.
What kind of recipes?
The recipes are all filled with galactogogues and taste like dessert to stop those sugar and chocolate cravings we get while breastfeeding. Think smoothies and energy balls.